In celebration of its 85th anniversary, Istituto Marangoni initiated a strategic campaign aimed at leveraging the popular "exam" topic during the Gaokao period to drive an increase in course sign-ups during the student recruitment season. To achieve this, we developed an interactive H5 experience with an exam-themed concept, captivating the attention of the target audience.
To amplify the campaign's reach, we collaborated with local media outlets and Key Opinion Leaders (KOLs) to release engaging content on Weibo and WeChat. By strategically tapping into these influential platforms, we were able to effectively disseminate the campaign message and generate interest among the desired audience.
The results of the campaign were exceptional, as evidenced by the impressive number of impressions and engagements across all three social platforms. By successfully capitalizing on the Gaokao exam topic and engaging the target audience through an interactive H5 experience, Istituto Marangoni garnered significant visibility and achieved its goal of increasing course sign-ups during the student recruitment season.
Through this comprehensive campaign, Istituto Marangoni showcased its commitment to innovation and relevance, solidifying its position as a reputable institution within the education sector. The campaign's success is a testament to the effective use of strategic partnerships, engaging content, and a timely theme to drive impressive engagement and awareness.
Digital Strategy
WeChat, Weibo, Red
H5 Production
Media Collaboration
KOL Collaboration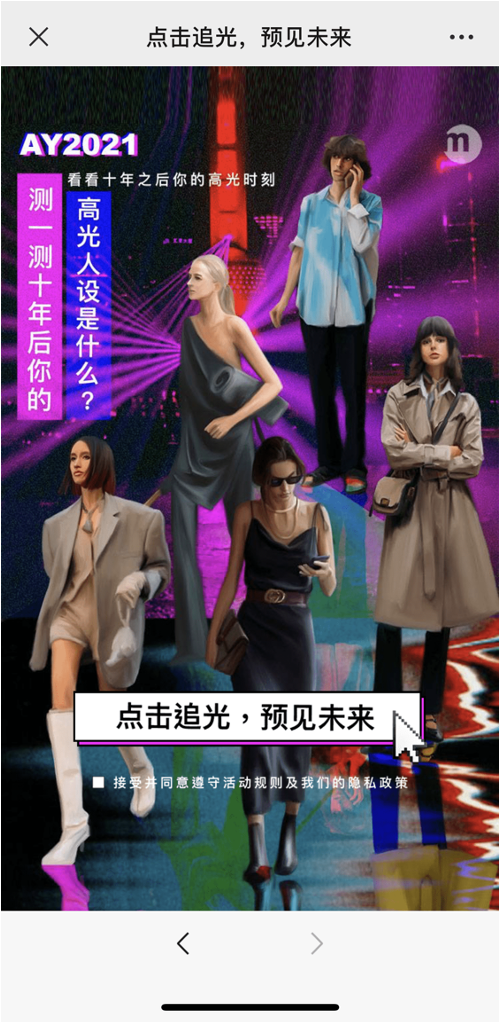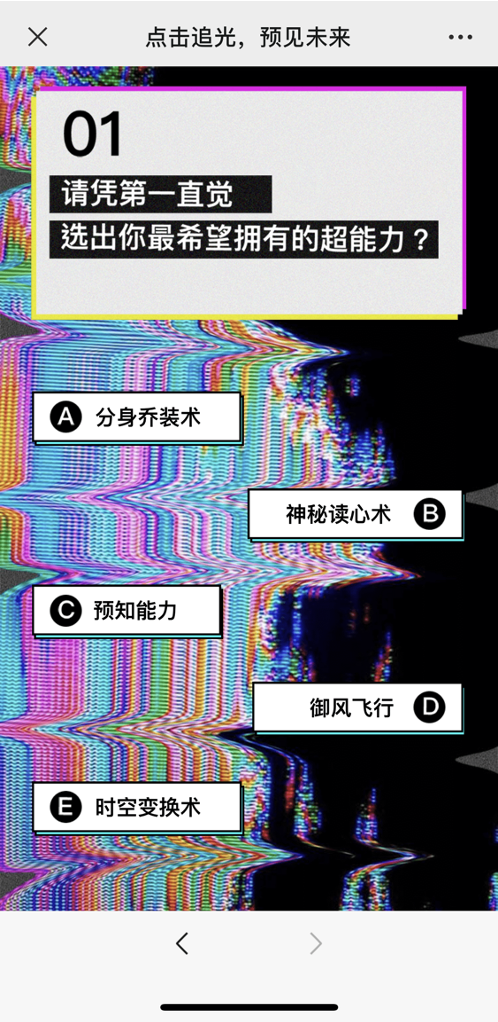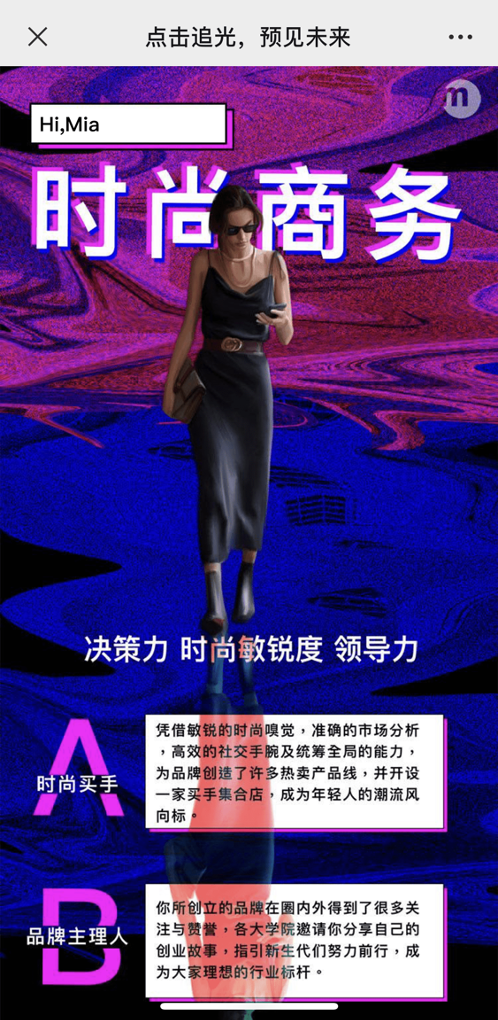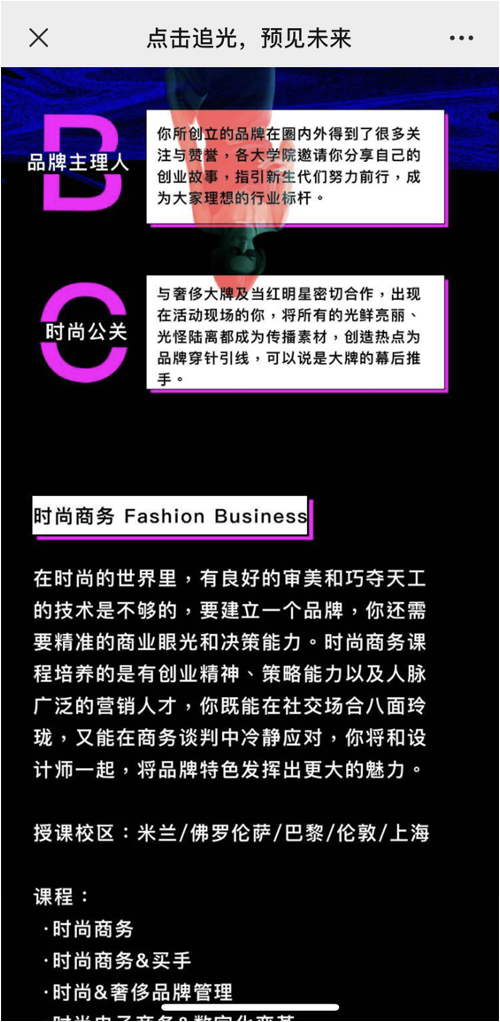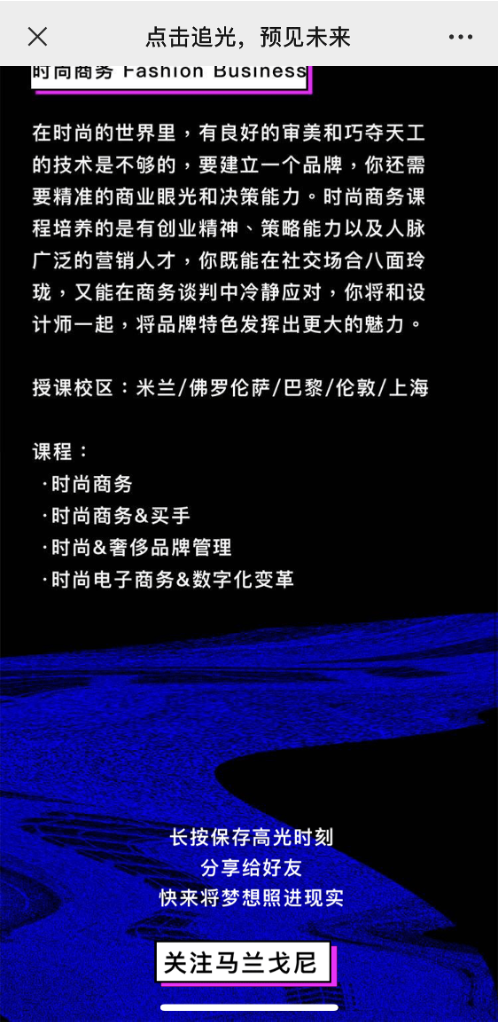 WeChat H5 allows users to see which fashion personality they have, leading them to explore IM courses would suit them the best.