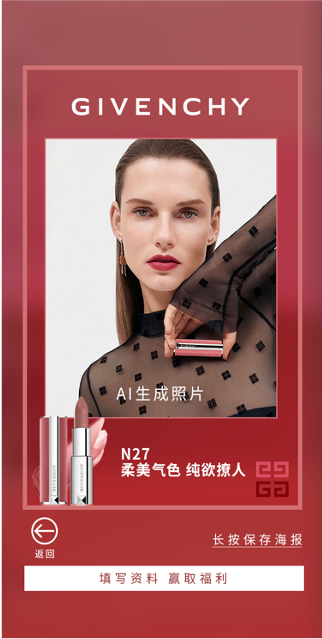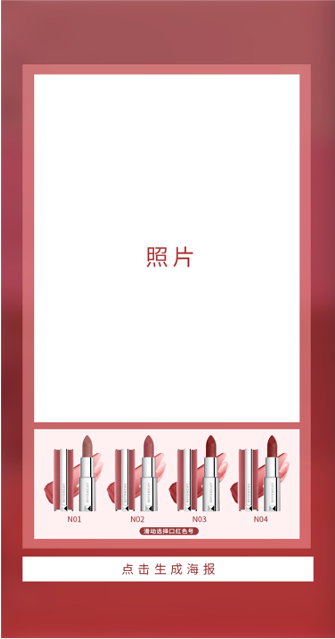 H5 Engagement
H5 Engagement
WeChat H5 allows users to try featured products virtually, and purchase directly.
Givenchy took strategic steps to boost brand awareness and drive sales for Travel Retail in China, while simultaneously building and enhancing customer loyalty with CDF. To achieve these objectives, Givenchy organized a high-profile celebrity PR event in Sanya CDF. The event featured popular celebrity Cheng Xiao and resulted in the production of four video assets and over 30 meticulously retouched images.
To further engage attendees, an interactive on-site H5 game was developed, increasing interaction and fostering a memorable experience. Through this comprehensive approach, Givenchy generated a substantial number of impressions and engagements, surpassing initial expectations.
The event also served as a catalyst for generating content, with 17 social media posts and 57 press releases created to disseminate key information and highlights. This extensive coverage amplified the reach of the campaign, significantly enhancing brand visibility and generating positive brand sentiment.
Givenchy's strategic initiatives, including the celebrity PR event, captivating visual assets, interactive H5 game, and robust content generation, successfully accomplished the desired objectives. The campaign not only increased brand awareness and drove sales for Travel Retail in China but also solidified customer loyalty with CDF. By surpassing expectations in terms of impressions and engagements, Givenchy demonstrated its ability to captivate the target audience and establish a strong presence in the market.
Services Provided:
Social Media
WeChat
Weibo
H5
Event
Campaign
Video & Photo Shooting
Givenchy travel retail CDF celebrity event video with popular singer, Cheng Xiao