To amplify brand awareness for Gant, we devised an engaging strategy centered around an interactive H5 experience that coincided with the 520 occasion. This unique H5 allowed Gant's followers to participate in sharing love and affection. By accessing the H5, followers were given the opportunity to handpick flowers from a virtual garden of love, enabling them to curate a personalized and distinctive bouquet. These bouquets could then be sent to others, serving as a gesture of encouragement for recipients to create their own bouquet and pass it forward.
In addition to the H5 experience, we partnered with top Key Opinion Leaders (KOLs) and Key Opinion Consumers (KOCs) to share our 520 campaign's core idea across various social media platforms. By leveraging their influence, we aimed to generate substantial social buzz around Gant's brand and the 520 concept.
This combined approach not only fostered meaningful engagement with Gant's audience but also facilitated the organic spread of the brand's message as followers actively participated and shared their unique bouquet creations. By incorporating influential voices, we successfully maximized the reach and impact of Gant's 520 campaign, ultimately enhancing brand awareness and creating a memorable brand experience for all involved.
Digital
H5 Production
Social Media
Media Collaboration
KOL Collaboration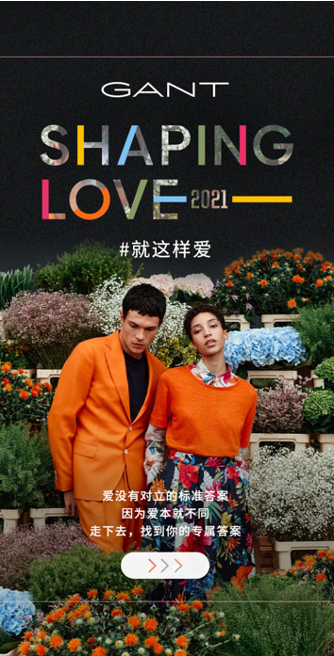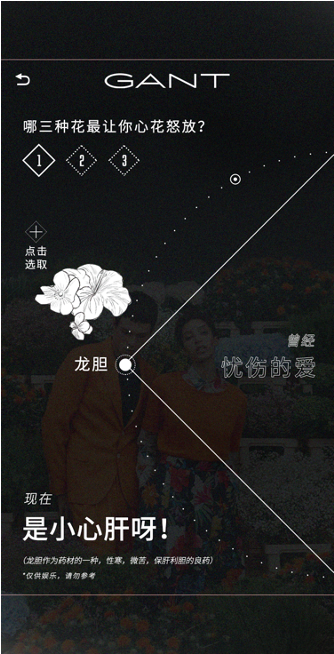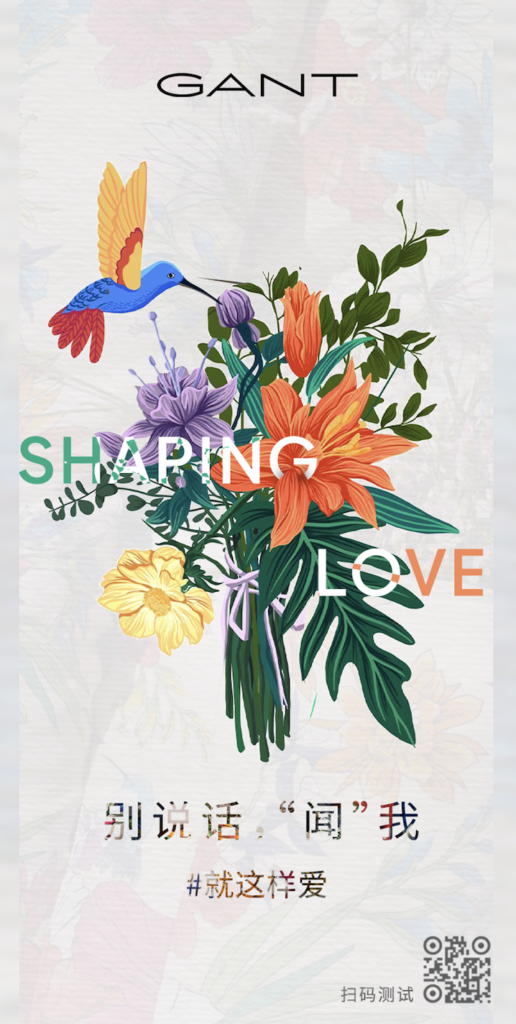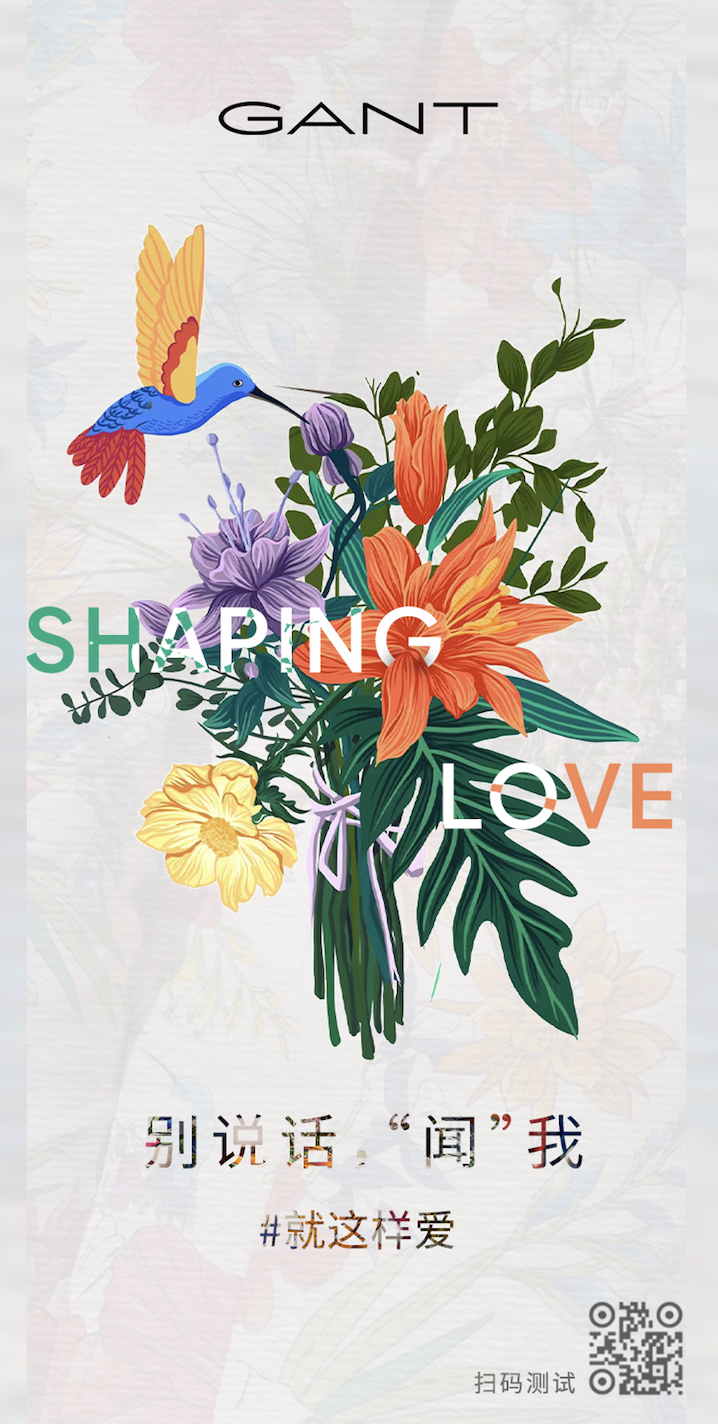 Gant 520 campaign WeChat Interactive H5 interface